Mel's Mission
Our mission for over 30 years has been to do what ever it takes to satisfy your auto glass needs. The Mel's Auto Glass family is able to do this by providing excellence-in-service through a deep seated commitment to quality and customer satisfaction.
Experienced Technicians
The experience that our technicians bring to our team makes us confident that we will be able to solve any and all of your auto glass needs.
Read More
Read Less
Our windshield repair and replacement technicians are dedicated to providing you a professional and quality experience. Many of our technicians have been on the Mel's Auto Glass team since we opened in 1987. Our technicians are truly the best in the tristate area and are consistently proving it with every job.
Professional Mobile Service
Not only do we have the most experienced technicians in the area, we send those technicians to you!
Read More
Read Less
For no extra charge we send a professional, fully stocked mobile auto glass service to your house, work, or where ever is most convenient for you. With our large fleet of mobile auto glass installers, we are able to repair or replace your vehicle without the hassle of typical service appointment. Prompt, convenient, and hassle free mobile service provided at no extra cost!
Family Owned and Operated
Mel's Auto Glass has been family owned and operated since we opened our doors in 1987.
Read More
Read Less
The owners of Mel's Auto Glass, Lisa and Mel, are active in the business and continually invest their time, energy, and resources in order to provide the best possible experience for their customers. Their daughter Gianna and her husband Jacob are also a part of the Mel's family as account representatives for our customers across the tristate.
Whatever it takes
We are willing to do whatever it takes to make sure that your auto glass needs are satisfied.
Read More
Read Less
This has been our company's motto over the years and we think it fits us well. We understand this is not always the easiest choice to make. Over the years it has meant fighting through overtime, uncomfortable weather, and difficult jobs. But all of that hard work was done with "Whatever It Takes" in mind. We want your auto glass experience to be hassle free and we are here to do "Whatever It Takes" to make that happen.
Up-Front Pricing
Our pricing has no gimmicks or hidden fees. When we offer a price you can be assured that is what we charge.
Read More
Read Less
Many auto glass companies will quote you one price, but then charge you a number of fees after the job has been completed. Because Mel's is one of the largest purchasers of auto glass in the tristate, we are able to pass savings onto our customers that other glass companies cannot compete with!
Quality Materials
Everything from the windshield, to the moldings is OEM equivalent, the very best quality the market has to offer.
Read More
Read Less
We take pride in the supplies and materials we use to install your windshield with. In addition to the windshields themselves, we also use the highest quality, fastest drying auto glass adhesive available. Using these materials lead to a safe windshield installation that will support your vehicles frame in the event of a crash. Mel's is happy to pay for slightly more expensive materials in order to keep you and your family safe.
See what our community is saying!
Mel's Auto Glass, where do I start. They are an amazing family owned business. In my line of work ( Insurance Agent at Bush Re Shea Insurance Agency), it is a comfort to be a...
Shawn D. Smith
Manager
- Bush-Re-Shea Insurance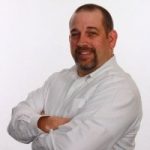 We outsource much of our glass repair jobs to Mel's. Always professional, courteous, and proficient at what they do. Thanks for all you do, from the technicians at Joseph Airp...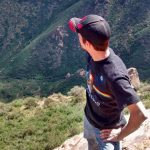 Unfortunately, we had a few trucks broken into and windows shattered. We called Mel's and they came right out and fixed them all in one day. We are used to providing great ser...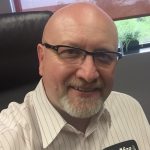 I had a very pleasurable experience with Mel's Auto Glass today. Although I did not receive the committed call-ahead, the technician was happy to wait 15 minutes until my arri...